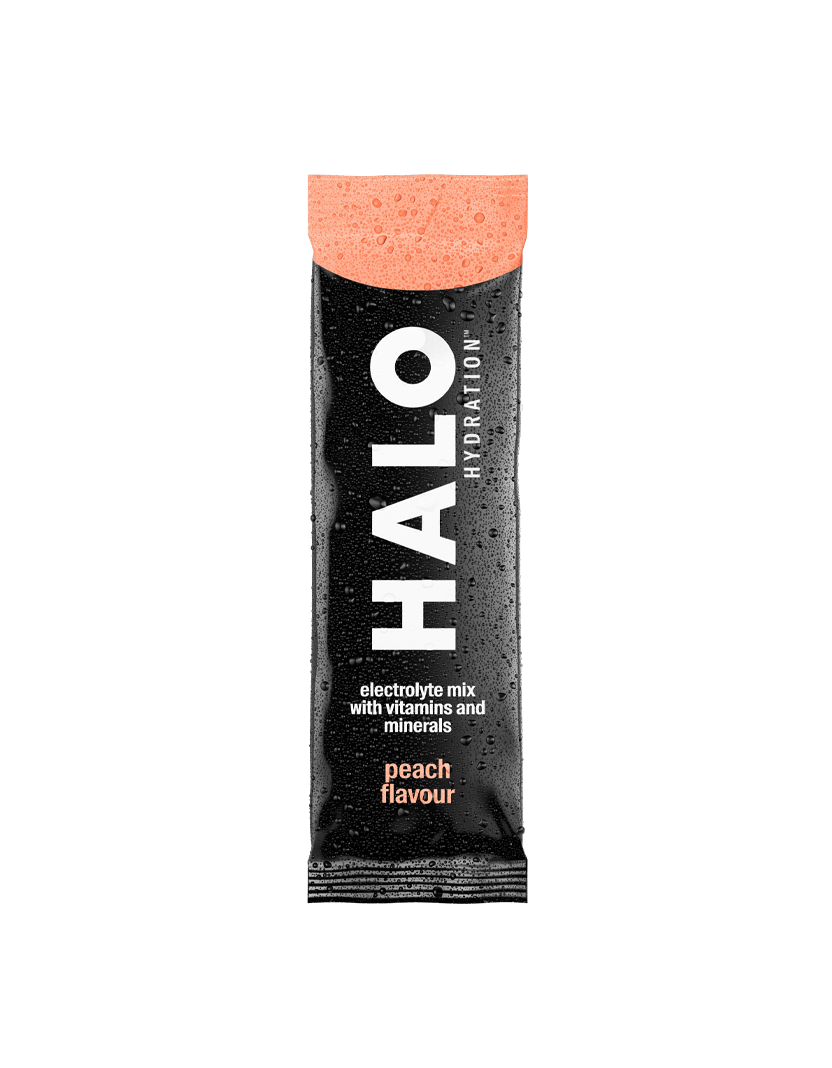 INGREDIENTS
B vitamins are nutrients that play essential roles in your body - helping to keep your nervous system healthy, supporting your immune system and helping your body convert food into energy, producing red cells.
HALO's proprietary blend contains 100mg of magnesium per stick and helps in energy creation, muscle movement and nervous system regulation.
Vitamin C is water soluble, and the body does not store it. 1 HALO Powder stick contains the recommended intake of Vitamin C per day and Zinc to boost your immune system.
HALO contains 435mg of Electrolytes (Ionic Trace Minerals). Electrolyte-enhanced waters benefit athletes by helping replenish water, electrolytes and energy lost during exercise. During physical activity, you need additional fluids to replace the water lost in sweat. In fact, a water loss of as little as 1–2% of your body weight can lead to decreased strength, speed and focus. We source our electrolytes formulated with sea salt, natural magnesium, potassium, from the Great Salt Lake of Utah.
Our natural flavours come from various organic fruits used in our foods come from real ingredients that could be found in nature and do not include artificial preservatives, added colors, animal products, synthetic or GMO's.
It helps keep your immune system strong. Zinc is the second-most abundant trace mineral in your body and it's known for the healthy support and function of immune cells.

Non-GMO
Gluten-Free
Vegan
Keto
Caffeine-Free
Paleo Friendly
1 hallo stick = 4 liters of water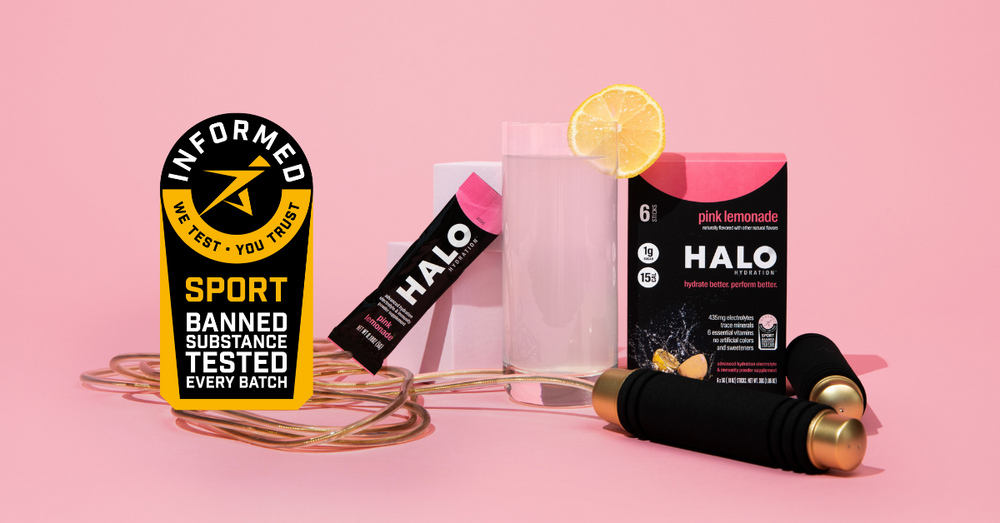 Informed
Sport
Certified
Informed-Sport Certification is a symbol of quality and peace of mind for professional athletes everywhere
Learn more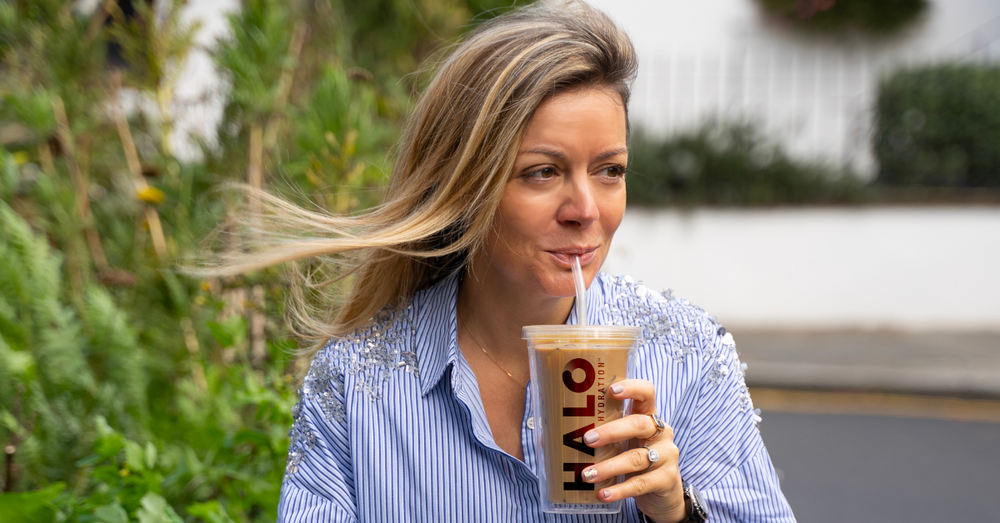 hydrate better.
perform better.
What people say about us!
The reviews speak for themselves....